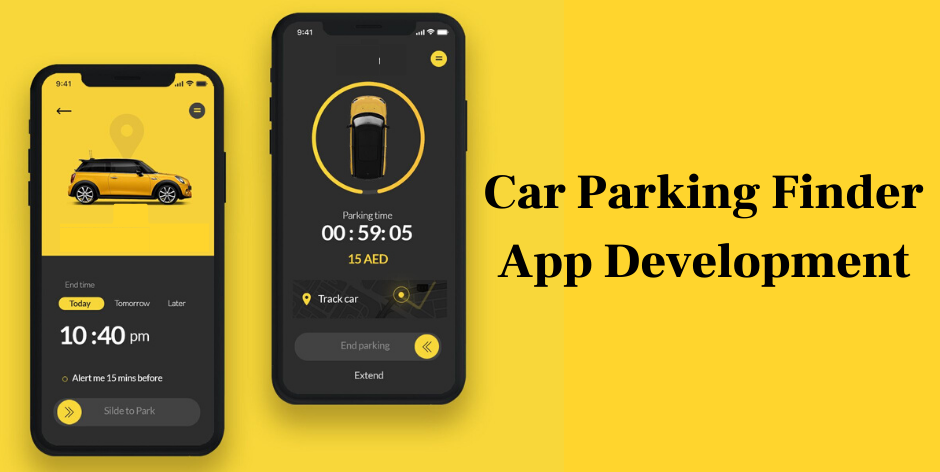 Published October 28,2019 by
Vamsi Bandi
Car Parking App Development – A Smart Parking Solution!
In the crowded metropolis cities, it has become a nightmare to find enough parking spaces. Due to urbanization and a significant rise in the population, space has become a premium commodity. The burgeoning market places stand mute testimony to the acute hardships faced by shoppers for parking their vehicles.
Here comes the advantage of mobile app development, an integral part of urban planning. It has made everything easy. The challenges faced by the parking can be overcome by Car parking app development which paves a way to a digital solution for smooth parking.
Whether you own parking garages, or multistorey parking locations, or are a businessman, make this app development adorn your business with lucrative profits. It helps in saving people's time and make their parking experience smooth.
Essential Key Features of Car Parking App
1. How-to Guide
The app must consist of the "how-to guide" tutorial for all users. Since there will be more parking spots and slots and process. Users need to know how to access the app and avail parking services. This guide will be useful for users for easy searching, booking, and availing services, etc.
2. Search
This feature allows the user to search for empty parking slots in the required location and time. It will be hassle-free to search than scrolling through all the locations and slots. It helps in filtering the parking options.
3. Notifications and Alerts
It will be good if the user gets a notification on confirmation of bookings and notifications on fares, new parking spaces, and any updates. They can be notified of offers and discounts via messages.
4. Reservation
This feature allows the user to reserve the parking lot beforehand.
5. Customization
Users can be set the estimated time of arrival and departure in the app. They can schedule bookings and set the time-frames as per their preferences.
6. History
This feature enables the user to view and manage previous parking history and monetary transactions.
7. Rate and Reviews
Users can rate and review on availed services, on the parking lot spaces, and all arrangements, technical support, and communication, etc.
8. Manage
Admin can monitor everything and manage the user's data, driver's data, parking requests, offers, reservations, notifications, inventory, etc.
9. Reports and Analytics
Admin can generate reports based on his preferences. The availability of analytics is the main reason that makes mobile app development popular. Admin will get all the required analytics which gives insights into the business.
Integrations
1. Geofencing/GPS
It is mandatory to integrate this app with GPS Tracking Software Development as the app belongs to several locations. This technology integration enables the user to estimate the distance between the parking location to their current location and to find the exact location of the assigned slot.
2. Chat and Communication
To know the driving directions, there should be an assistant who can help the drivers through chat or communication. This feature Technical support.
3. Push Notifications
This feature as a marketing tool. It sends the notifications to all the users about the time and days it will be empty and expired time.
4. Google Maps API
These location-based navigation services allow the user to know the real-time data of parking slots and spaces. They can view and book the slot on-the-go.
5. Payment Gateways
This feature allows the user to make the monetary transaction at ease with internet banking, credit or debit cards, e-wallets, and other third party payment gateways.
6. Multi-Lingual
This integration must be helpful for the users' sine the urban areas show diversity in everything. People come from different regions and speak different languages.
Above all, ensure to provide safety to the user's data, cars, parking lots, payment gateways, and app's security.
How much does it cost?
This is the first question that arises in the mind when you got an app idea. Right?. However, the various factors such as the business model, the number of integrations, type of app platforms (single or cross-platform), technical requirements, the mobile app development company you choose, outsourcing or in-house developers, hourly rates of developers, UI/UX design, feature complexity, technology stack, support and maintenance cost.
All these parameters impact the cost to develop a car parking app and all these factors weighed carefully to estimate the actual cost for this app.
Hire the parking spot finder app developers who have a knack of the building outstanding apps who give you the correct figure on this app development.
Summary
In a nutshell, because of urbanization, the space on the earth has been congesting as time passes and there occurs a scarcity in the free space. Thanks to the car parking app development which provides a mobile solution for this problem and helping car owners to have a hassle-free parking experience. Also, it helps parking space providers to gain additional ROI.
Also Know: https://www.tvisha.com/blog/cost-and-features-of-a-car-rental-app-development