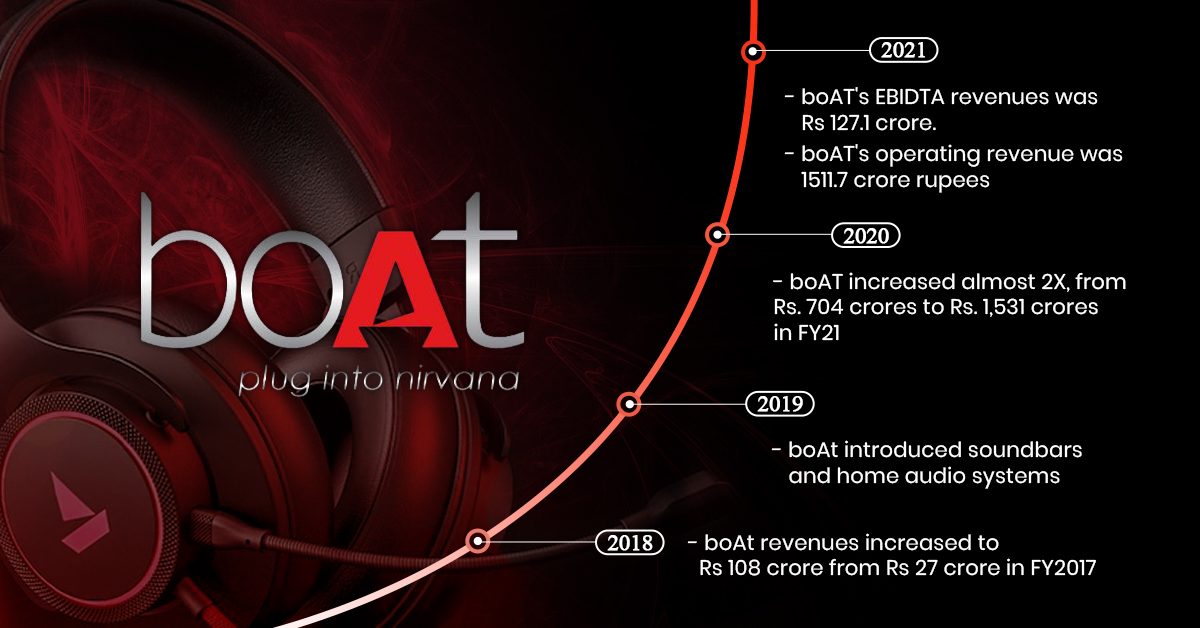 Published September 07,2022 by
Nandini
Success Story of BoAt Company: Riding the Waves of Success
Table of Contents
Success Story of Boat - That Sailed Ahead of Its International Competitors
Founders, Owners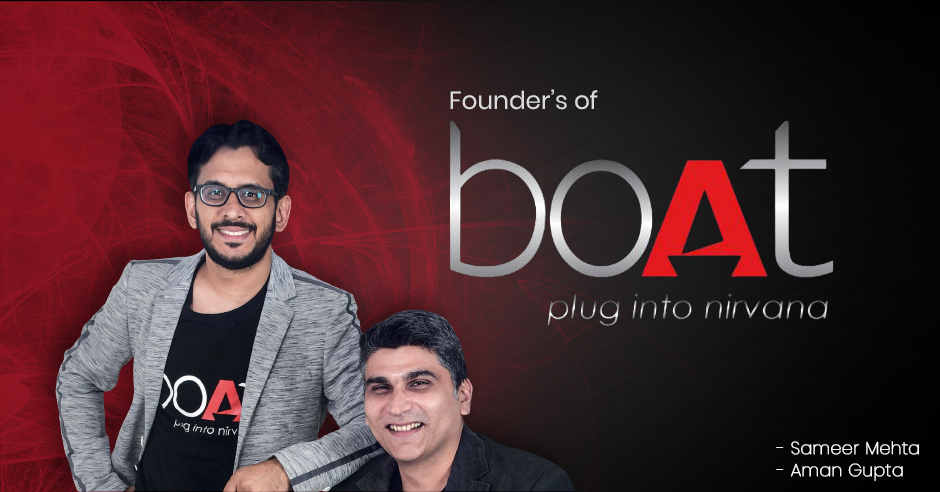 Aman Gupta
Aman Gupta is one of the co-founders of boAt and its CMO. He has been the sales director at Harman International, where he was in charge of a portfolio of consumer electronics brands that the company distributed in India, including JBL, Harman Kardon, and AKG. He was also the parent company's founding partner of Imagine Marketing Services.
Additionally, he worked as a senior management consultant with KPMG's Strategy Services Group in its Gurgaon office.
Being co-founder and CEO of Advanced Telemedia Pvt Ltd, he helped establish international brands like Beats Audio, Sennheiser, and Telex in the Indian market; he gained his first entrepreneurial experience.
In 2011, Gupta pursued a Master of Business Administration (MBA) at Kellogg School of Management, focusing on marketing and general management. He also received his graduate business education at the Indian School of Business.
He completed his studies at the Institute of Chartered Accountants of India from 1999 to 2002, focused on accounting and finance, and is also a chartered accountant.
Sameer Mehta
Sameer Mehta is co-founder of boAt's and CPO and serves as Kores' executive director. The parent company of boAt Lifestyle, Imagine Marketing Pvt. Sameer also founded Ltd. He was the proprietor of the business where he began his career, Redwood Interactive. He pursued a Bachelor of Commerce degree at Narsee Monjee College of Commerce and Economics after completing his education at St. Xavier School in Mumbai.
What prompted the founders to found Boat?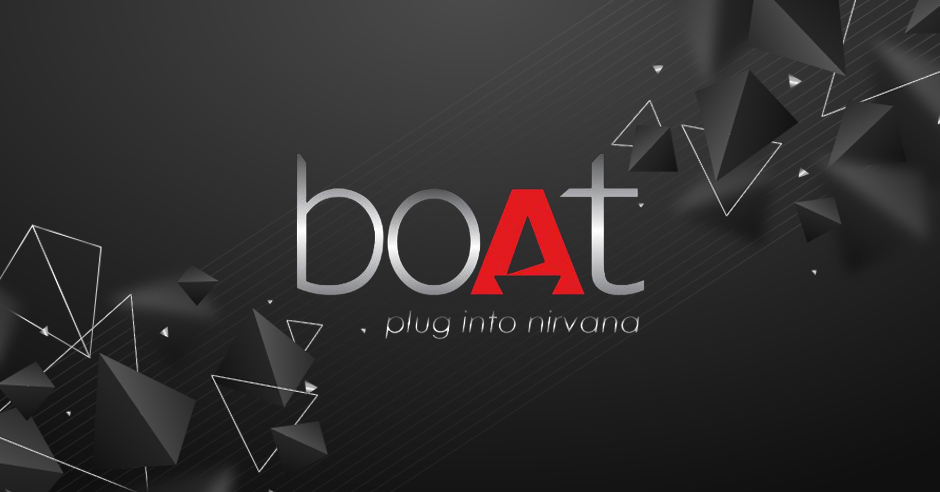 Aman Gupta formerly held a position as an assistant manager at CitiBank, but because of his passion for marketing, he joined JBL in 2012 as the company's sales head. There, he could see how the industry was presented and various trends.
Aman was developing a strong desire to launch his company. So, in 2014, Amand and his friend Sameer Mehta started boAt Lifestyle as a bootstrapped business.
At first, they sold iPhone charging cables, which were of poor quality and caused iOS customers pain. As a result, they made quality cables for the iPhone, which they later began to sell on e-commerce platforms like Amazon, Flipkart, and others. It was their initial attempt, which was successful.
Aman was drawn to the audio industry by his time at JBL, so he developed a thorough analysis. He noticed that the costs of all high-quality goods in India were expensive, and since international brands sold them, consumers were interested in purchasing them. However, there were no inexpensive goods; at the time, only Chinese and other products were cheap while compromising quality. Sameer Mehta and Aman Gupta, the founders, aspired to establish a lifestyle brand that dealt with cutting-edge audio-focused technology technologies. So, they decided to bridge the gaps that led to boAt.
Challenges
The company disclosed that its products were made in China amid a rise in anti-Chinese sentiment in India that led to boycotts of Chinese goods during China-India clashes in 2021. Numerous Chinese-made products were targeted as a result of persistent anti-China prejudice. Boat declared a change in manufacture to India, citing the Indian government's Production Linked Incentive (PLI) scheme for wearables as the basis, but claimed no losses due to anti-China sentiment.
The business entered into a cooperative venture with Indian electronics producer Dixon Technologies to produce its wireless audio equipment domestically rather than in China.
Business Model
They build a strong customer base from three key market strategies; Consumers' needs, wants, and buying patterns.
Through influencer marketing, brand partnerships with athletes, and celebrity endorsements, boAt promotes its products nationwide. Celebrities well-known among youngsters and prominent in their chosen fields endorse boat products.
boAt has grown to be one of the top brands in India owing to its effective marketing methods and high-quality products, which are accessible to customers of all ages.
Product Strategies
They also brought an audio range, which featured earphones, as their second item. Aman Gupta claims he spent a lot of time in China working with factories to perfect the product. Indians' love of bass provided a crucial consumer insight that assisted in differentiating their design. According to their estimates, 90% of Indians still enjoy booming bass, which is ingrained in our culture. They were therefore adjusted to suit Indian tastes. BassHeads were the name of their first pair of earbuds. The organized earphones industry is expected to reach 30 to 40 billion dollars by 20 to 30 percent annually. BoAt introduced speakers in 2018, followed by soundbars and home audio systems in 2019. The soundbar costs $9,000 and sells 30 to 40 units daily; this year, sales are projected to reach $200 million to $300 million.
Marketing Strategies
Given that both claim to understand millennials' taste preferences, the founders decided to forgo traditional marketing. Additionally, they agreed only to sell it through online stores. They used social media platforms as their medium, and their theories proved successful.
boAt chose brand ambassadors for each product in their catalog rather than the typical practice of brands using a single celebrity as their ambassador. As part of its marketing plan, it also depends on celebrity word-of-mouth.
In 2021, Boat was chosen as the six Indian Premier League (IPL) teams' official audio partner. Since then, it has collaborated with a broad spectrum of A-listers and cricketers, including Hardik Pandya, Diljit Dosanjh, and Jacqueline Fernandez.
Lifestyle Brand
The business considers boAt a lifestyle brand rather than an electronics brand. In 2019, Lakmé Fashion Week in Mumbai featured this strategy. Models walked down the ramp for particular designers throughout the event wearing just boat-related accessories.
Competitors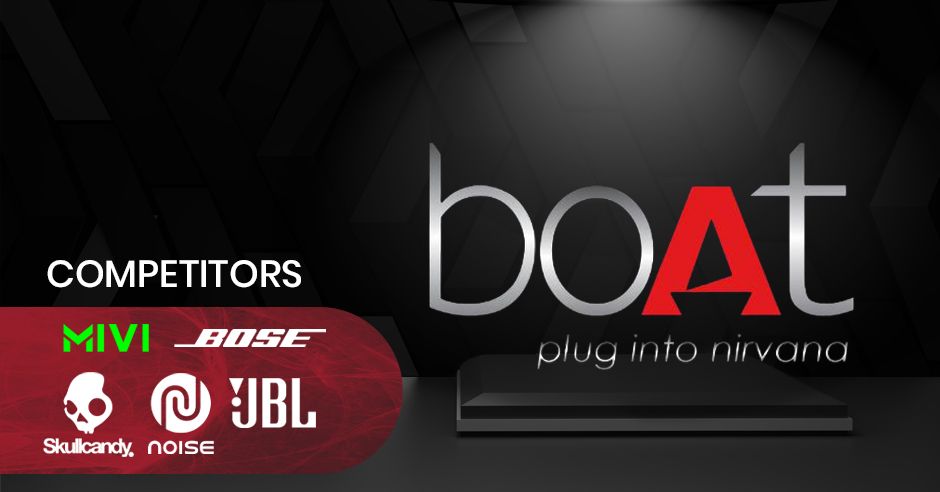 The competitors for boAt include Bose, JBL, Mivi, Gonoise, Skullcandy, and others.
Growth & Revenue
It has made more than Rs 100 crore in domestic sales alone after two years of selling earphones, speakers, headphones, portable chargers, premium cables, and others. It began with two founders and has now expanded to a 25-person team. It developed offices in Delhi and Mumbai, signed on celebrity brand ambassadors, and built a community of more than 800,000 "boAtheads." boAt refers to its consumers and brand ambassadors as boAtheads.
The Registrar of Companies (RoC) reports that boAt's FY2018 revenues increased to Rs 108 crore from Rs 27 crore in FY2017. That is a threefold increase year over year. In the consumer electronics market boAt claims to sell four units every minute, or over 6,000 units each day, on average. Additionally, it is said to expand its family by one boAthead every three minutes. boAt anticipated revenues of Rs 500 crore over the following years.
Revenues for boAT increased almost 2X, from Rs. 704 crores in FY20 to Rs. 1,531 crores in FY21. In FY21, boAT's operating revenue was 1511.7 crore rupees, whereas its other income brought in 19.57 crore rupees. According to reports, boAT's EBIDTA for FY21 was Rs 127.1 crore.
Awards & Recognitions
Some reputable organizations have given boAt awards and recognitions. The following are some of the notable awards and accomplishments that boAt has received:
Number One brand for truly wireless and ear wear in India in 2020
5th largest wearable brand in the world in 2020
Gold in consumer electronics for #IamaboAthead
Boat's acquisitions
KaHa Pte Ltd, a Singapore-based end-to-end competent IoT product development firm, has agreed to be acquired by Imagine Marketing Pvt Ltd, the parent company of boAt.
boAt acquired Tagg digital, a Delhi-based consumer electronics brand that was formed in 2016 and sold smartwatches, speakers, and earphones.
Future Plans
As previously said, boAt adopted Indian consumers' tastes, particularly those of millennials, as opposed to multinational brands, which develop their designs without considering the preferences of various client segments. Therefore, boAt asserts that it will keep providing a wide range of products that complement and improve consumers' lifestyles and needs.
International brands hardly ever consider consumers' requirements in other nations; instead, they anticipate that consumers will purchase their goods in accordance with their notion of addressing local needs. Following the fundamental economics strategy of demand vs. supply, boAt took advantage of this and made every product while considering the needs and requirements of the customer. This strategy allowed boAt to intimidate the entire market and forced international brands to lower the price of their products to remain competitive. This is how boAt sailed ahead of its international competitors.