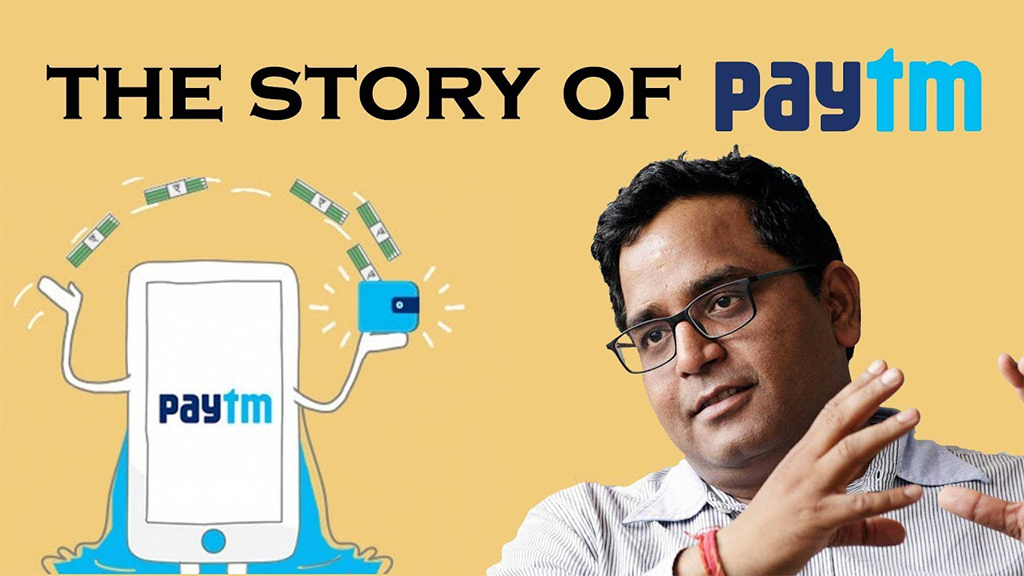 Published February 12,2018 by
Tvisha
Paytm Success Story: The Revolutionary in Indian E-Commerce
Do you know that Paytm's success story was the driving force behind India's digital transformation and the country's top payments app?
More than 20 million retailers and businesses are currently using Paytm to accept payments digitally. Paytm is used at their stores by up to 300 million Indians. Additionally, users of the app can book movie and vacation tickets, pay bills, recharge their phones, and send money to friends and family.
According to experts, the success story of Paytm didn't begin with its introduction but rather at the concept stage because it was a foregone conclusion that future transactions will be supported by digital payments, resulting in transparency.
Introduction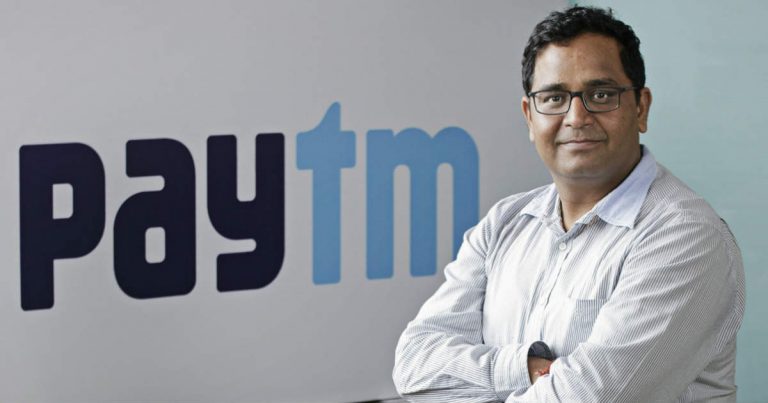 The "pay through mobile" or "Paytm" brand of a worldwide financial technology company based in India. It is dedicated to the provision of financial and digital services.
Paytm did get founded by Vijay Shekhar Sharma and launched in 2010. With Paytm Payments Bank, you can enjoy safe, transparent, and risk-free banking. Thanks to speedy account opening, a virtual debit card, and no minimum balance limitations, you can execute banking activities at your convenience. To make contactless and secure payments offline or online, use your bank account or the Paytm Wallet.
Customers can use the company's mobile payment services, and its point of sale, internet payment gateway, and QR code solutions make it possible for businesses to accept payments. Paytm provides its customers and merchants with financial services like micro-loans and buy now, pay later in collaboration with financial institutions. These services include ticketing services, retail brokerage goods, and online games.
Founder
Paytm founder Vijay Shekhar Sharma was born in Aligarh, Uttar Pradesh, on July 15, 1978. He is the third of Asha Sharma and Sulom Prakash's four children. His father Sulom Prakash worked as a teacher, while his mother Asha Sharma was a homemaker. He went to school in the tiny town of Harduaganj, near Aligarh. He was a prodigy in the classroom, entering the Delhi College of Engineering (now Delhi Technological University) at the age of 15, and graduating with a B.Tech in engineering at the age of 19.
Vijay Shekhar Sharma founded indiasite.net in 1997 while still a college student and sold it for US$1 million two years later. Three years later, in 2000, he established One97 Communications, which offered mobile content like cricket scores, news, jokes, ringtones, and exam results. Paytm's parent staunch is One97 Communications Limited. The greatest initial public offering in India at the time was made by Paytm in November 2021, raising $2.5 billion at a valuation of $19 billion.
In 2005, Vijay Shekhar Sharma got married to Mridula Parashar Sharma, and the two became parents to Vivaan Sharma.
Paytm Business Model
Commerce is made possible by the two-sided ecosystem of Paytm (customer and merchant). By utilizing technology to enhance the lives of its customers and assist merchants in expanding their businesses and empowering digital payments in India, it offers access to financial services by employing its partnerships with financial institutions. Business model and unit economics of Paytm are based on consumer and merchant involvement.
Paytm Partnerships and Collaborations
To increase the number of offline merchants, Paytm has partnered with well-known companies. The company's new partnerships, according to Paytm Vice President Kiran Vasireddy, include a wide spectrum of industries to ensure that payments are linked to Paytm.
Paytm partnerships include Chennai's Tech iTNT, Samsung stores, Piramal Finance, Jana Small Finance Bank, SBI Card, Shriram Finance Limited, and others.
Paytm Mall and E-commerce Expansion
Paytm Mall did get founded by Vijay Shekhar Sharma in 2016. It is an e-commerce app or website that sells goods in wide range of categories, including fashion, electronics, consumer goods, and home furnishings. Customers may shop here from the comfort of their homes and purchase goods at reduced prices.
Paytm focuses mostly on financial transactions and other bill-related activities. On the contrary, Paytm Mall is a platform for e-commerce that allows you to buy or purchase things. The business takes charge of between 5 and 20% of the items sold. The company also makes money via Paytm Mall deals and marketing.
Paytm Payments Bank
Paytm Payments Bank (PPBL), a division of the mobile payment startup Paytm. It is an Indian payments bank that was established in 2017, founded by Vijay Shekhar Sharma. One97 Communications owns 49% of the company, with Vijay Shekhar Sharma holding 51%. It was founded in November 2017 after getting authorization from the Reserve Bank of India to run a payments bank in the same month. The bank was given a scheduled bank status by the RBI in 2021.
The only mobile-first bank in India with a zero balance and zero digital transaction fee is Paytm Payments Bank. Paytm provides a Paytm wallet and a Paytm Payment Bank savings account.
Paytm Funding Milestones & Acquisitions
Paytm's Success Story continued by putting funds in and making acquisitions. He became an angel investor and supported many tech startups. According to reports, the company has placed funds in a few companies like Hunger Box, Rooter, Tap Chief, Fable Infotech, Infinity Infoway, and other companies, while spending over $77M on acquisitions like
2015
Paytm began its acquisitions with the hyperlocal services marketplace Near.in, which received $680 million in funding commitments from Ant Financial and Alibaba Group, the largest e-commerce company in China.
2016
For well around $8 million, Paytm acquired the smartphone personal assistant app Shifu. The Shifu eventually came to an end, and as part of the acquisition, its 20-person staff, including its three founders Prashant Singh, Deepansh Jain, and Michael Massey, were to work in many different departments at Paytm.
Paytm acquired Shopsity. Danish Ahmed and Gaurav Arya, the co-founders of Shopsity, joined the administration of Paytm, and the platform has been actively working to improve seller services for the 800,000 offline vendors within the Paytm ecosystem.
Since it was an acquihire considering exclusively the abilities and knowledge of its team, the acquisition value wasn't disclosed. The founder and CEO of Earth Education Valley Pvt. Ltd., which owns Edukart, Ishan Gupta, has moved to Paytm as vice-president of business and is in command of the company's seller finance team. The remaining 50 or so employees of the company will be in charge of various seller services-related responsibilities.
2017
Paytm organized the merger of the two businesses, Gurugram-based Nearbuy and O2O deals platforms Little and then secured a strategic investment in the new company for a majority interest.
For a little over Rs 35 crore, Paytm acquired the majority of Insider.in, an online ticketing and events platform supported by event management firm Only Much Louder (OML).
2018
For $40 million, Paytm acquires the Chennai-based online ticketing platform TicketNew, run by Orbgen Technologies.
NightStay has been acquired by Paytm for $20 million. According to sources, Nasr Khan, the founder, and CEO of NightStay, joined Paytm following the acquisition to oversee the company's hotel booking division.
Paytm acquired Cube26, a Delhi-based startup. It has modified Android OS and created some OEM applications.
Paytm acquired the Bengaluru-based BalanceTech smart savings management startup.
Paytm's Growth
Demonetization resulted in Paytm transactions, which by November 2017 had 200 million subscribers, which was a blessing in disguise. With the capacity to handle 5000 transactions per second, it has evolved into a platform for all kinds of transactions today.
With sales increasing by 61% annually to 7,990 crore in 2022–2023, Paytm became India's highest-earning new-age enterprise.
Paytm's Achievements
Paytm received numerous honors in numerous categories at national and international competitions:
Most Trusted Brand of the Year & Iconic Brands - Paytm
Best Serial Entrepreneur of the Year
The Best UPI - Paytm UPI
Most Innovative Product - Paytm Soundbox
Best-in-Class Mobile Banking Solution - Paytm Payments Bank
Best BNPL Innovation for D2C - Paytm Postpaid
Employer of the Future
Conclusion
Despite varied industries, Paytm's success story encouraged several start-ups in India. Paytm's growth is unrestricted; it also significantly contributes to the ongoing advancement of technology. Paytm founder and CEO Vijay Shekhar Sharma wrote in a letter to shareholders that the company hopes to achieve "free cash flow positive status soon." Its rising number of everyday users demonstrates the fact that it is expanding faster than other digital payment services.