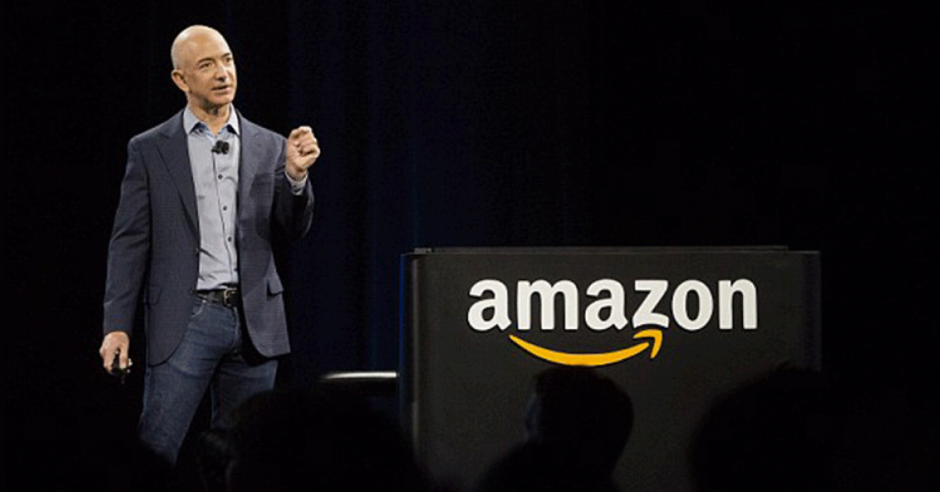 Published August 23,2022 by
Metari Kumar
Amazon Success Story - From Bookseller to Global Giant
From books to Music CDs to Electronics to Groceries to Sporting Fashion, Amazon success story claims it as the largest E-commerce leader in the world.
Having become online in 1995, Amazon has more than just provide the customers with the timely delivery of their orders; Amazon has built huge customer loyalty, brought in newer features to its website or mobile app, better products and cheaper prices in comparison with other e-commerce websites.
What is Amazon?
Amazon.com, Inc. is an American multinational technology company whose key areas of interest are e-commerce, cloud computing, digital streaming, online advertising, and artificial intelligence.
The Beginning of An Era of Amazon
The history of the Amazon company doesn't only begin with Bezos; rather, it begins with his bond with MacKenzie Tuttle, a novelist and research associate at the company whom he met while working in Manhattan for D. E. Shaw. In 1992. After one year, the pair did get married. They also made a cross-country migration to Seattle, Washington, in 1994.
On July 5, 1994, Bezos and his then-wife, MacKenzie Scott, quit their jobs at D. E. Shaw in recognition that the Internet was growing by 2300% annually. This is how the Amazon business was first started in and as an online bookshop in a rented garage in Bellevue, Washington, and it is the first chapter in the Amazon story. He convinced friends and relatives to invest but forewarned them that his company had a 70% failure rate. Only some people at the time thought that online book sales would eventually replace brick-and-mortar bookstores.
Before changing to Amazon, the company was known by the name Cadabra. Bezos chose "Amazon" for his website because back then, websites were listed alphabetically, partially as a tribute to the world's largest river, the Amazon River in South America. The letter A was more frequently seen when people looked for the name online.
Before settling in Seattle, Bezos considered locating his company on an Indian reserve close to San Francisco to avoid paying taxes.
Bezos was astounded by Amazon's success and the way the sales shot off. At first, he only had ten employees, most of whom were software programmers, and they were assigned to do errand tasks like packing books. Bezos acted quickly to take advantage of new chances and expand the company. Soon after, they left the garage, and in 1998 he decided to sell more than just books by branching out into other consumer goods. To aid Amazon's rapid expansion, he purchased several more small companies. Since then, the business has grown into various new markets, including subscriptions and services, prompting the Amazon success story.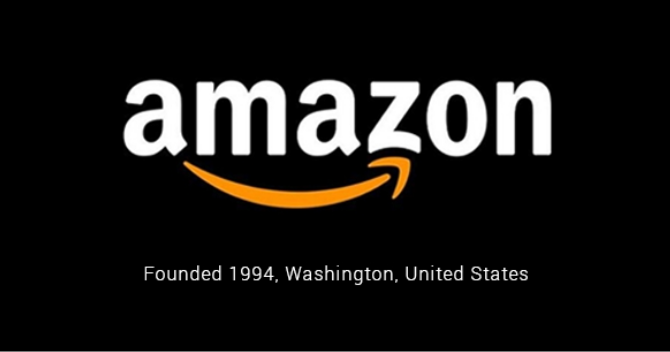 Not having planned to sell anything other than books, Amazon, later on, began to receive suggesting emails that people would like to buy music CD's or Film DVDs in the same manner. It led the foundation to much more at Amazon, and it now deals with over 30 product categories ranging from books, Music CDs, Fashion, Hardware and Tools, Electronics, Computer software, and Accessories and more.
As per 2017 statistics, Amazon had 5,66,400 employees working under it, which increased from 17,000 in 2007.
From 2004 with $6.90 billion sales, Amazon has well-marked its name as the world's third-largest online business by revenue of $177.87 billion in 2017.
Jeff Bezos' Background and Early Career
Before starting with the Amazon success story, let us look into Jeff Bejo's life and what influenced him to found Amazon.
The son of Jacklyn and Ted Jorgensen, Jeffrey Preston Jorgensen was born on January 12, 1964, in Albuquerque, New Mexico. Jacklyn took Bezos to evening classes when she was still a student. Ted, his father, was a 19-year-old city bike store owner. As Ted became an alcoholic due to poor financial circumstances, Jacklyn left her husband and moved in with her parents. In June 1965, when Jeff was 17 months old, she filed for divorce. Eventually, in 1968, Jacklyn wed Miguel "Mike" Bezos. Jeff was adopted by Mike, who gave him the name Bezos.
Science piqued Jeff Bezos's curiosity. While his classmates at school didn't know how to use a computer, he started to. He achieved academic success and won various awards in school. In the local newspaper, his graduation speech from school was published. He later attended college to study engineering. Between 1986 and 1994, while working for various companies like IBM, Andersen Consulting, and Bankers Trust, he learned about technology, banking, and investing.
Bezos and his wife Mackenzie announced their separation in a joint statement in January 2019 after 25 years of marriage. On April 4, 2019, the divorce was officially formalized, with Bezos receiving 75% of the couple's Amazon stock and MacKenzie receiving the other 25% ($35.6 billion) because she was also one of the chore members who started Amazon.
What Shaped Amazon?
Because its focus is on the customer's demands and perspective and not on building itself against the competitor. Amazon success story is mainly driven by ideas and innovation. Jeff Bezos, the Editor-in-chief, welcomes unconventional ideas and concepts and then relate them with new technologies.
Jeff Bezos thinks that ideas stroke up growth. Against everyone's will when in 2007, Amazon launched itself into an electronics device: Kindle E-Reader, it proved to be a confidence-boosting game changer. And later on, Amazon brought in Echo and Alexa speaker devices with more than 30,000 skills to bring verbal solutions to people's problems.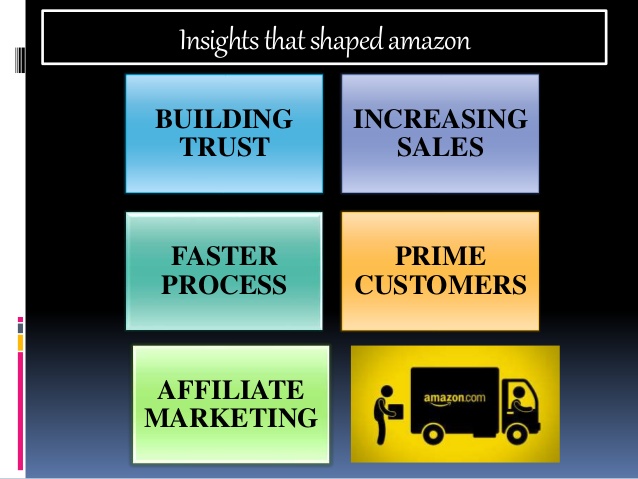 Amazon focuses on delighting its millions of customers with free shipping, cheaper prices, varied range of products and timely delivery and of course, great customer support.
Following are some of the points that made Amazon stand out in terms of innovations, experimentation, and Risk-taking:
Ideas and Innovation: Amazon believes that ideas have value and consider them as assets alongside its people, and equipment. Jeff Bezos works with an innovative e-commerce website development strategy to channel the opportunities into a stream of ideas into their implementation. Their innovation is customer driven. With an approach of listening to the customers via data, a business can understand what the customers want, and it will automatically lead the business into creating and innovating as per the customer. Naturally, the money will follow.


Risk-Taking and Clear Thinking: Constant experiments, taking the risk of everyone's disapproval, is what led Amazon to what it is today. It works on the thinking that an idea must comply with three requirements:


scalability
Significant returns
original
The E-commerce company takes risks, experiments constantly, and has thought that never kills a potential idea. Amazon innovates the ways of innovation and thinking. In his memo, Jeff Bezos makes sure to induce clarity in the thinking and then he with his senior team holds a discussion with the prepared questions, counters, etc. on the advantages of the idea.
Amazon Go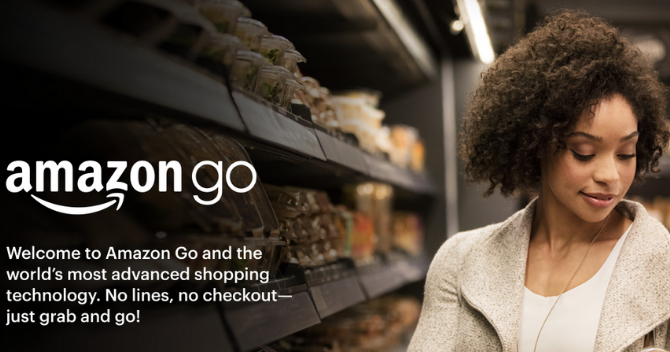 Amazon has also introduced Amazon Go, which are automated convenience stores which have changed the way the shopper's shop. The customers enter the store, are asked to download the Amazon Go app and the scan the QR code at the entrance of the store and start taking the things and leave with the bags full of items.
These stores are like any other departmental store minus the cashiers, where the customers don't have to wait in queues for their cart items to be scanned for payment. The customers with the Amazon Go app are charged for what they leave the store with. To this date, there are 11 Amazon Go stores.
Amazon Prime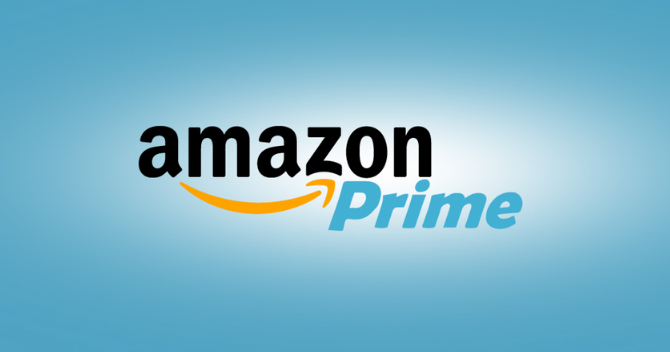 Amazon Prime is a yearly membership which allows the member's benefits and deals on products, faster or same-day (in the eligible PIN code areas) delivery, cheaper prices of the items, unlimited access to online movies, kindle books, etc.
From 45% of Amazon's growth because of Prime membership in 2017 reached 51% in 2018; 90 million subscribers in the U.S.
Amazon has offered its customers the one-click checkout. Amazon simply aces because it focuses on making its customers' shopping experience at the website better than before. The E-Commerce company considers itself the biggest challenge to it, as it has raised the bars of standards in the entire e-commerce business industry.
Amazon has now offered a platform to the people to sell. The users are allowed to register as sellers, enter their products on Amazon, and sell them, enabling a wider market for them.
Amazon Pay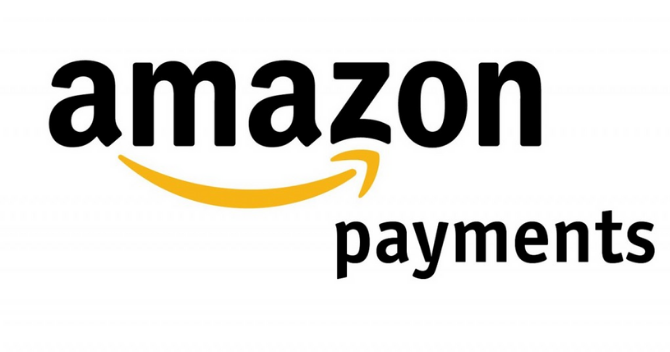 Amazon Pay has made the payment easier with 1-click option. Film tickets bookings, flights booking, electricity bill payment, phone bill payment; almost everything has found a single platform. The customers don't have to download separate mobile applications for their day-to-day operations.
Considering the Amazon pay feature, if it adds more apps like commute booking, Hotels & Restaurants booking apps, and other commercial apps, it will emerge as a super app. But we don't have any information on their future updates or plans.
Prominance of Amazon Logo
Setting the history of the Amazon logo apart, the current logo has a lot of depth. The arrow in the Amazon logo is created to resemble a smile. The complete logo represents a very slight similarity to a face when paired with the remainder of the design. Amazon wants to become a reliable, amiable firm, so it made its logo resemble a smiling face.
How is Amazon Successful?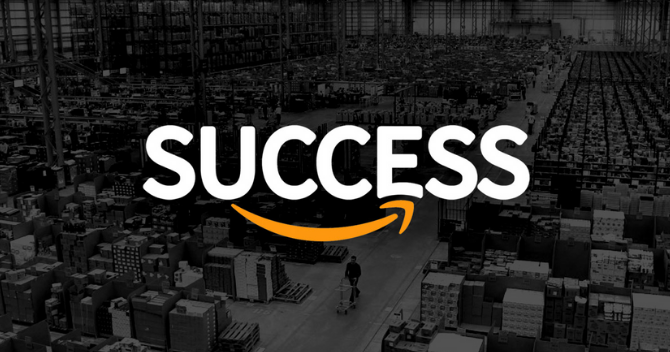 Amazon has provided its customers with such services that people are attracted to buy from Amazon. It has mitigated the advertisement expenditure by providing customers with free shipping. And no e-commerce website development company could compete with that today.
An excellent user experience user interface design makes the customer find what they need more conveniently. Because of a smart UX design, more options pop up before the check-out in the Amazon mobile app or website. Those options include Similar products, products with more ratings, products bought together. These options increase the sales. A hassle-free payment model in the e-commerce application development makes the customer come back to it again.
Amazon provides a long description of the products ranging from where it is manufactured, which company sells it, what the ratings and user reviews are. Whenever a customer searches for a product, the search engine displays the relevant options available on Amazon or country-wise Amazon websites. This feature attracts the potential customer. Thus, increased traffic to the website. The Amazon marketing team surely puts great emphasis on the SEO, which enables the customer to directly reach the Amazon website and get what they want. Some shipping companies offer affordable fees, but you should make sure that you know the details, asking questions such as what is salehoo, so you're aware of their policies and conditions.
Overview of Jeff Bezos Success Story
Jeff Bezos is still one of the wealthiest persons in the world as of March 2023. Forbes estimates that Jeff Bezos' net worth will be about USD 120.5 billion as of March 25, 2023.
1994 - Began operating as an online bookstore.
1997 - Launched an initial public offering (IPO) of Amazon at $18 per share, which eventually saw a stock price explosion to more than 40 times its original value.
1998 - Became one of the world's largest online retailers when he made it onto the Forbes 400 list.
1999 - Received Person of the Year award from Time Magazine.
2000 - Founded Blue Origin, an aerospace business to develop reusable rockets.
2010 - Established Amazon Studios, which offers exclusive films and television shows through theaters and Amazon Prime Video.
2013 - Acquired The Washington Post, one of the most well-known publications in the world by paying $250 million.
2018 - Bezo was named the world's richest person after surpassing Bill Gates ($90 billion) with a net worth of $120 billion.
2021 - After over 20 years as CEO of Amazon, Bezos stood down to focus on other projects and interests.
Bezos continues to serve as the executive chairman of Amazon and is reported to have invested in more than 95 businesses and startups.
Conclusion
With a clear mindset of 'win it' and open arms for ideas, the E-Commerce Website Amazon finds its success in the loyal base of its customers and an intent to keep innovating and experimenting. Amazon Success Story speaks all about the E-Commerce company's ability to maintain a relationship with its customers and launching the products suiting the people's needs.
No other B2C company, even today, can compare to Amazon regarding reputation. Other businesses want to match Amazon, but Amazon has achieved heights that other businesses need help to match.